Fresh-Pak Chilled Foods has at least 250 employees. Under the regulations we are required to report our gender pay gap data, as set out below.
Data captured on 5th April 2017
FRESH-PAK CHILLED FOODS 
Median
Mean
Gender Pay Gap
1.5%
3.6%
Gender Bonus Gap
61.3%
-1.2%
The proportion of males and females receiving a bonus payment.
Female
Male
1.7%
1.3%
Proportion of males and females in each quartile band
Quartile
Female
Male
Upper
33.9%
66.1%
Upper middle
33.6%
66.4%
Lower middle
27.7%
72.3%
Lower
42.9%
57.1%
Declaration
I confirm that Fresh-Pak Chilled Foods gender pay gap calculations are accurate and meet the requirements of the regulations. The figures have been reached using the mechanisms that are set out in the gender pay gap reporting legislation's.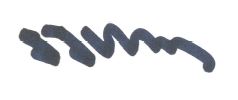 Stephen Holding
Managing Director